The ABDP Youth champion whose success story is one to behold and be told
Nixon Francis Etemesi, an ambitious youth champion under the Aquaculture Business Development Programme (ABDP) from Khwisero Sub-County in Kakamega County, Kenya, shares his inspiring entrepreneurial voyage in the field of aquaculture. Nixon dates back his initial attempt at the business of aquaculture to 2019. Having been motivated by his sub-county fisheries officer to venture into fish production, he had big dreams of running a parallel fish value-addition enterprise. He believed that this would enable him to stand out in the market and, perhaps, attract an even larger customer base. He however recognized that one could be a master of all trades, yet a master of none. He, therefore, made the sound decision to start with a modest fish pond whose total area was 200m² and stocked 600 pieces of mono-sex tilapia in early 2020.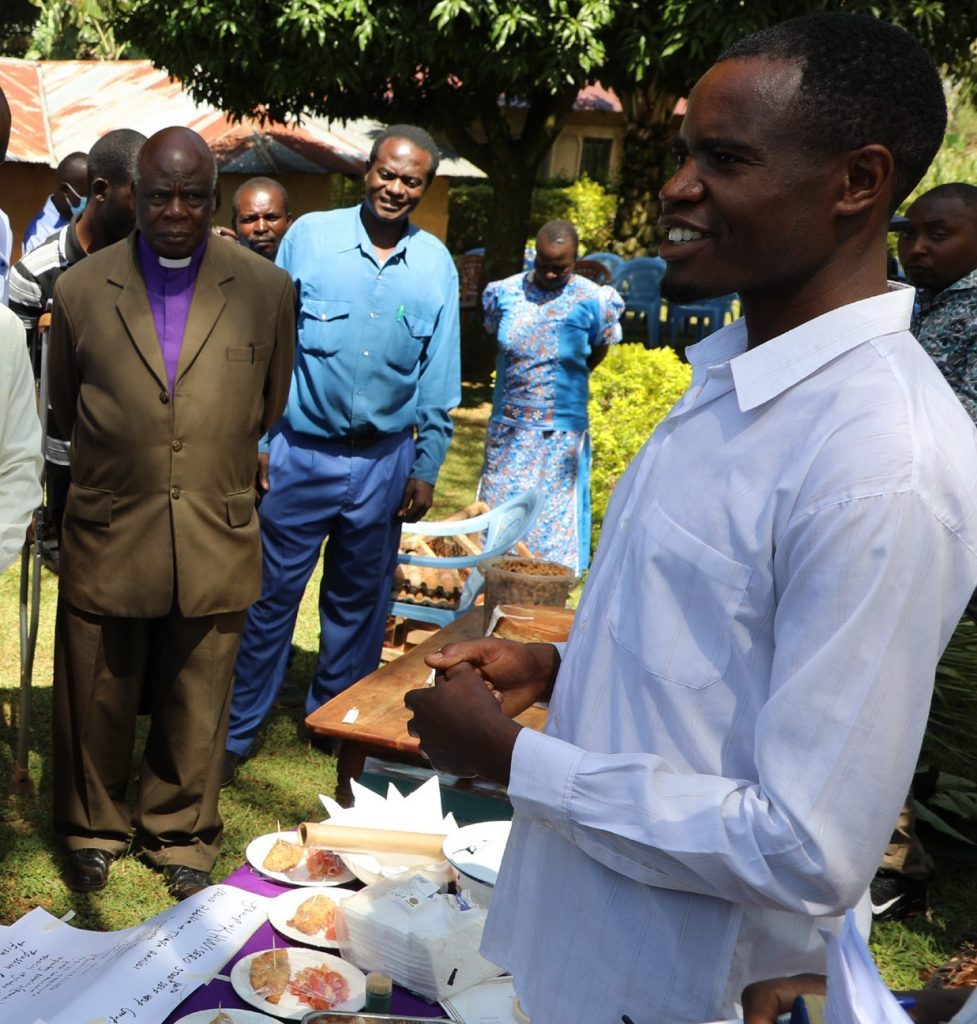 Suffice it to say that his endeavor was a resounding success. As the fish thrived, Nixon's confidence grew. In mid-2020, he saw it fit to revisit his shelved business idea of fish value addition by opening a fish eatery called "Nike Fish and Chicken Parlor". The inclusion of chicken in the menu was a calculated effort to entice consumers, given the local Luhya Community's preference for poultry.
Nixon's ingenious dining establishment quickly gained notoriety and attracted numerous patrons. As demand soared, he expanded his team and employed four youngsters, 2 males and 2 females from the area. Together, they work tirelessly to create mouthwatering dishes, ranging from Tilapia/Catfish Ravioli to flavorful fish stews and crispy fried delicacies. Nixon hopes to expand operations and employs 10 more youth in his workforce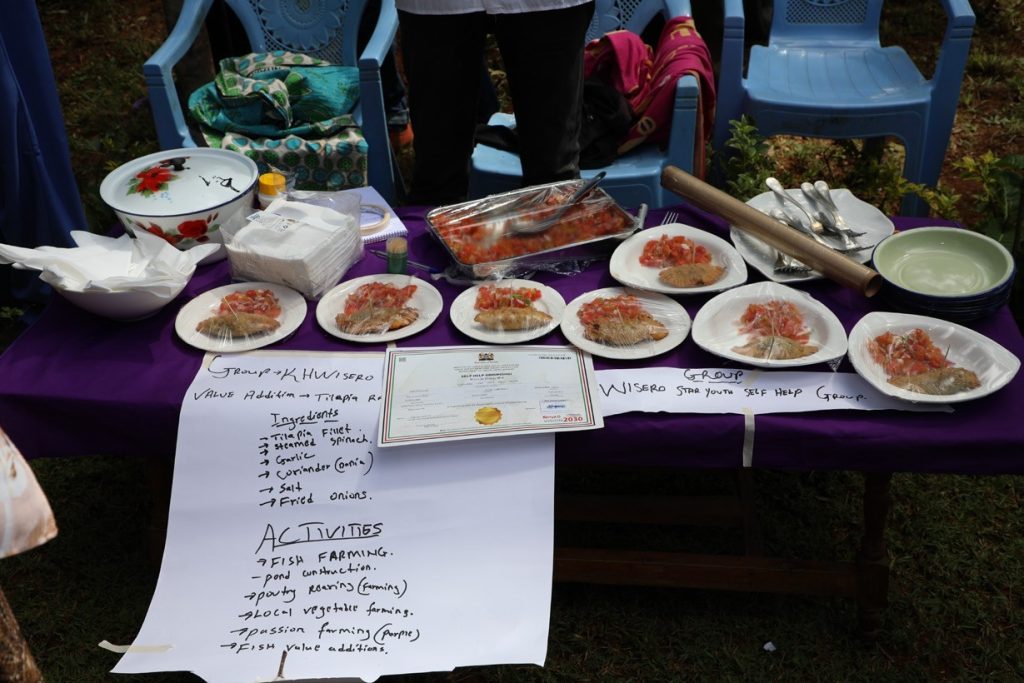 Nixon's success did not stop there. His entrepreneurial spirit and aquacultural acumen ignited a spark among the youth in Khwisero to join him. They came together and formed the Khwisero Star Self-Help Group consisting of 10 youth members, 5 male and 5 female. Early in 2022, the group was finally registered with an additional 5 youth members, making it a total of 15 members. With shared aspirations and a common goal, they joined forces to explore the world of aquaculture, driven by the hope of emulating Nixon's success.
The group's dedication did not go unnoticed. Nixon and his fellow group members gained a lot of momentum when they were chosen to receive support from IFAD/ABDP. The aid came in the form of pond liners, quality fish feeds, and premium fingerlings. This boost grew the once-tiny fish pond into a bustling hub of fish production, supplying the nearby community with a sustainable means of subsistence. His group is committed to empowering regional farmers, by buying their fresh fish at reasonable costs averaging at Ksh.300 per kg, guaranteeing a steady market for their fellow proprietors. Nixon's Fish Restaurant is now recognized as a success and an inspiration in Khwisero. His monthly sales skyrocketed to Ksh.100,000, a testament to the quality and popularity of their products.
Today, Nixon is not only a successful aqua farmer but also an advocate for sustainable practices and youth empowerment. Though the journey was not without its challenges including inadequate storage facilities, lack of transportation equipment, and unreliable power sources, Nixon continues to overcome each obstacle with resilience and innovation. Leveraging his success in aquaculture, he ventured into opening a barber shop, providing even employment opportunities for even more youths in the region. He truly is a testament to youth empowerment all thanks to ABDP.