A woman empowered with knowledge and became successful – Shumi Abdallah, 58 Years
In the past couple of decades, the status of women in Kenya society has changed drastically as at present women play a crucial role in households as seen with Ms.Shumi Abdallah, 58 years of Changarawe village in Kakamega County, who had previously worked in the hotel industry before returning to her family's traditional occupation, agriculture.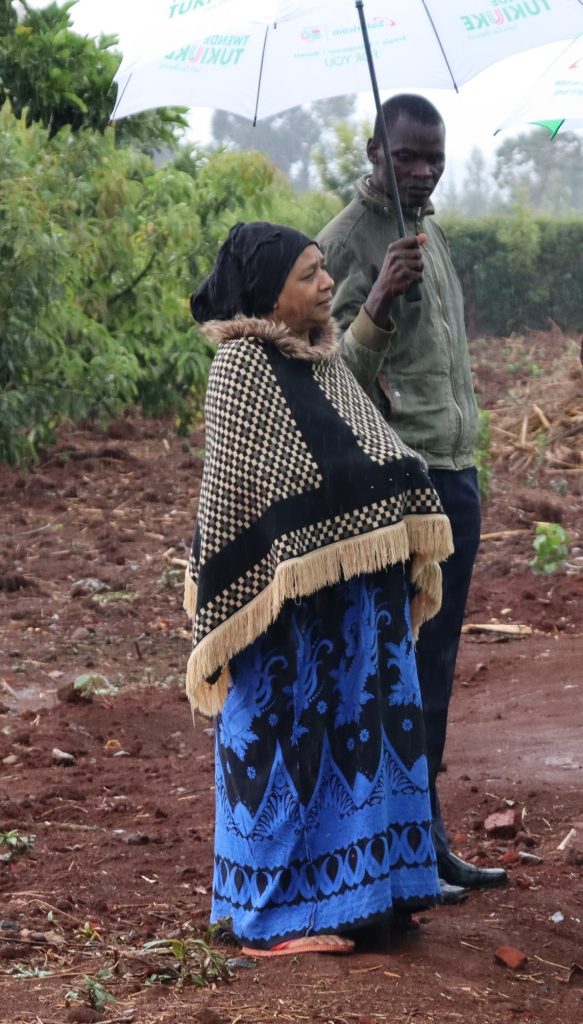 In 2020, she constructed a small pond, but the harvest was not favorable due to her lack of expertise in fish farming until she met a friend who introduced her to fish farming without hesitation in 2021 Mid, she joined ABDP Programme and an AFS group, where she was trained on fish farming by an extension officer and rapidly taken up with introspective.
In 2022, Shumi immediately invested in constructing two standard ponds that as per the requirement of ABDP and stocked them with 2000 fingerlings each. After
a period of 9 months, she harvested and took the produce to the market in Eldoret, and she successfully sold all the fish. "I was able to make a profit of KES 120,000 from my second harvest," Shumi indicates.
"With the profit, I restocked my ponds and was able to buy two machines one for "kusaga masagari" (grind corn shelling) and the other for "kukongoa mahindi" (removing fish feeds)." These machines have helped her save time and effort and have enabled her to help her neighbors who do fish farming" she narrates.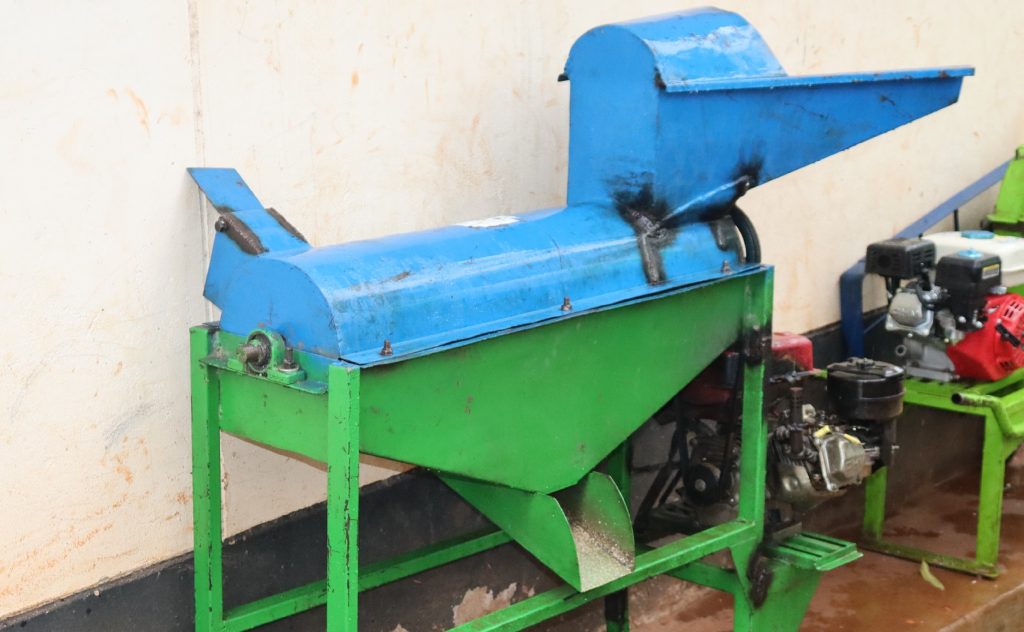 Shumi explains "Fish farming has really given me a lot of benefits, Not only has it provided me with a stable income, but it has also allowed me to share my knowledge and experience with others" She appreciates ABDP, who has supported her with intervention in terms of knowledge, pond linear, and fish feeds, which have helped her increase the number of ponds to 3.
Shumi has gone a milestone in drilling a borehole on her farm to ensure she has enough water for her ponds. ". She further indicates that she has also empowered the communities and employed two youths who assist her in feeding, cleaning, and harvesting the fish.
"The demand for my fish is high, and I sell and consume it as well," she says. I've even begun to receive orders from other marketplaces, which is a definite indication of my performance. "I am grateful for the support and training I have received from ABDP, which has helped me increase my profits and improve my farming techniques. My success story is a true inspiration to others who want to venture into fish farming".
"My objective is to build a hatchery that will let the community receive fingerlings locally and at a cheaper price as well employ more people from the community.